The challenge,
Personal 2 Professional
, officially kicked off yesterday. The challenge is to dedicate 4 hours of your day five days a week for the next 6 weeks (Monday through Friday) to your writing. Each hour will focus on a different area of your writing life. For me I chose: my novel, my blog, my business, my growth.
I challenge you to share this journey with me and begin your own challenge. I suggest creating your own 30 schedule. Once it is laid out it become a process of checking the list for the day and getting started.
Challenge rules:
Commit 4 hours a day, 5 days a week for 6 weeks to your growth in writing.

Share your experience on your blog.

Grab our button and post it to your blog.

Put your name and link your blog to the linky thing below.

Visit as many of us on the challenge as you can daily and share the encouragement.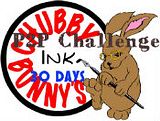 Day one: focus
Day one for me is building the challenge and determining how I want to grow over the next 30 days. Each area required me to
develop essential questions
that I would need to answer as I go through this process.
It meant really defining
what the true story
is that I want to tell. I have had a picture in my head of this small town with all of these people. Every single person has a unique story and in this single story they have been chiming in to get their story told too. As I was writing I knew something was amiss but could not put my finger on it. As part of my epiphany for this challenge I found an article, '
How to Create a Story Structure to Die For
,' on the blog
Write to done
. The article discussed a model of story structure where there are really two stories in every novel. The first story is the all of the action leading to the disillusionment of the hero. The second is everything the hero does once he has waken up from the dream. All I had was story one...my poor hero was wondering around and all this bad stuff was happening to him and he wasn't having that big moment.
I didn't start blogging thinking I was providing a product. I was writing and if someone read it and liked it, cool. As I invested more time into my blog I started really rethinking it. What if I did make money by blogging then I wouldn't have to have that scary second job teaching students to drive... intriguing. To make the transition I had to ask
what is the product and how am I selling it
?
I decided that the product is writing...duh. I then had to decide how I wanted to position myself to make this product something that is useful to other writers. I have mapped out several ideas. Over the next 30 days I plan on writing a book that follows this challenge with all of the data, additional templates that the readers can use, and stories of my experience. Some of that I will be sharing with you through my daily postings. I also will be creating a writing program to teach on weekends to fellow starting writers that are looking to "go pro." Over the next 30 days I will be restructuring the blogs to better fit my goals and products. I look forward to hearing your advice as I proceed.
I didn't realize I owned a business till last summer. Till then I wrote but it was a hobby. I found an article on The Guardian, 'Live Q & A: How to become a freelance writer.' The article had some great links (I love those) and it was through there that I found a
template for a business plan
. This week I am asking
how do I defining my business and the goals I have for it?
The business I have decided is multifaceted, because I like more than one pile of money and it insures I will always have something going on. I decided that Chubby Bunny's Ink has three departments: epublishing, contract writing and education. Over the next 30 days I will be more clearly defining each of these departments, their mission, goals, structures and processes.
My Growth
I needed to figure out what areas I believe I need to improve. This part was tough. I think it was the hardest. Thinking about it I asked myself, how can I improve as a writer and business woman? This is probably a pretty extensive list overall. However, I decided for this 30 days I would focus on increasing my technical skill, character development, story structuring, community reach and consistency. Now I understand as a writer my life goal is to continually build my skill with all of these areas and that I will not master them in 30 days. But my goal is to improve them through steady focus for the next 6 weeks.
I look forward to hearing about everyone's journey and changes. Please link below and start you challenge too.